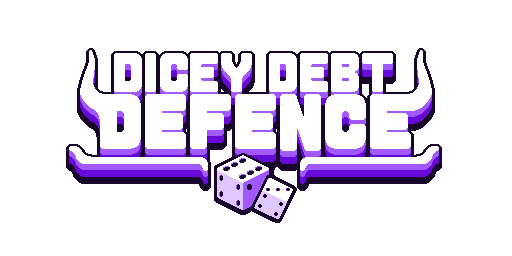 Dicey Debt Defence
Dicey Debt Collectors is an Island defence game where the goal is to keep your fire and yourself alive for as long as possible.
You have fled to a remote island in the pacific ocean to avoid angry debt collectors but they've caught up with you. Now you need to defend your island with your trusty gabling dice collection. Throw them at enemies and let chance decide what spawns to aid you in your defence!

Controls:
WASD : Movement
SPACE: Pick/Throw
ARROW KEYS:Aim
Team:
The Cool Kids Gang is a group of hobby and indie developers that comes together each year to collaborate in the anual GMTK Jam.
This years contributors were:
Sahand "Cakeprediction" - Programming
Jason "JasonTomLee" Lee - Animation & VFX
Fredrik "JustFredrik" Svanholm - Art
ViktorRKraus - Music
with additional sound effects from: Daniel Kim